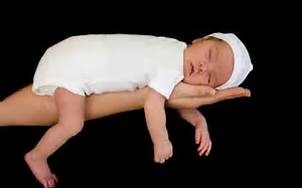 "LuAnne, Thanks for all you do to keep me relaxed and healthy every week. You are a master of your craft--lucky me! Cheryl H, Zimmerman, MN 12/17 (note on Christmas card)
"LuAnne, I put in a 12 hr (work) day yesterday, no problem! Not much pain today either, has to be because of my (regular) massages, thank you. We are playing catch up, for the time we lost with the annie thing! Sue N, Otsego, MN 11/17 (message received after they spent 2 intense days searching for their elderly dog who went missing--and YES it was a happy outcome!)
LuAnne is the best massage therapist I've ever been to! Somehow she is able to release those tight knots without me being sore the next day. I don't know how she does it, but it keeps me coming back!I was happy with everything! Julie J., Elk River, MN 11/17 (review on Google)
Julie B, Big Lake, MN 9/17 (review on Square)
I have always been more than very pleased with the whole experience of the massages I get from LuAnne Moe. She is caring, passionate, sensitive to my needs, and does an outstanding massage! She focuses on all of my needs/issues and just makes me feel so much better. Thank You and Keep Up the Good Work! Judy B, Franklin, WI 11/16
I have gone to LuAnne for 13 years, she is fabulous and dependable. Willetta F, Elk River, MN 9/16 (review on Facebook)
Fantastic massage! Fits my needs perfectly. Cindy H, Elk River, MN 3/16 (review on Square)
I had my first massage at Moe's tonight and I am beyond impressed. This is the best massage I've had in years, and I highly recommend them. Thank you LuAnne! Jacque B., Big Lake, MN 5/15 (review on Facebook)
LuAnne is very good at what she does. The extras that are available are great. Linda L., Elk River, MN 5/15 (review on Square)
Fantastic massage tailored to my needs. Kari R. Otsego, MN 3/15 (review on Square)
Amazing...found my forever massage therapist.
Teresa M., Milaca, MN 1/15 (review on Facebook)
LuAnne has done a fantastic job helping my sore body. She checked in repeatedly to make sure the pressure was ok, and she made sure she worked my entire body. I left feeling better than I have felt in months! I'll be back. Sarah A., Anoka, MN 11/14 (review on Facebook)
Love, love, love my massages! Always the best! LuAnne is the best! Chris L., Zimmerman, MN 11/14 (review on Facebook)
Haven't slept that good in a long time--Thanks for the terrific massage!!!! Connie S., Elk River, MN 8/14 (messaged on Facebook the morning after her appointment)
Recently received this email from a client in severe pain who came in for a couple sessions. She also checked out my Pinterest site "Stretches and Yoga Poses". (She walks her own 2 dogs on leashes and has frequently has a third dog to walk. I'm sharing this with her permission.) "LuAnne- I can't believe how much better I am! It's crazy. Still get dwinges now and then, but nothing like it was. AND I bought a new no pull nose harness for Cooper. He hates it, and walks like a dream. And when he doesn't pull, Winston doesn't either! We walked last night, and I came home pain free! I'm stretching it out at work with my leg on the desk. It hardly hurts. The other side does, but it's always been tight. It's getting better. Thanks!! Melisa S., St. Paul, MN 6/14
I have worked in the health and fitness industry as a certified personal trainer for more than five years. LuAnne Moe is the most educated and competent massage therapist I have ever known on a personal and professional level. If any of my clients were in need of massage therapy, I would always send them to Moe Therapeutic and no-one else. Shanti G., Elk River, MN 12/13
I want to express my feelings about the massages that I have gotten (& will continue to get!) from LuAnne at Moe Therapeutic Massage. LuAnne is so good at what she does. She is very knowledgeable about the body, is very careful, very professional, and puts me/my concerns/my needs as a priority when she is giving me a treatment. She has such an energy that is emitted towards my healing and relaxation during my massage session. I have several 'issues', which include fibromyalgia, arthritis, backaches, and headaches galore--to name a few. LuAnne is very attentive to my specific needs as she is working on me. I cannot say enough about the great work that she does. Judy B., Franklin, WI 9/13
LuAnne is the best and tries to accommode with schedules; great massages. Connie S., Elk River 8/13
LuAnne has been my massage therapist for over 12 years!! There have been times that I have had massages from others, but LuAnne is home!! Not only do you receive a wonderful massage but her calm, caring energy leaves you feeling renewed. Massage is not a luxury it is a necessity! Cheryl P., Elk River 1/13C
I have received Reiki from both Cheryl and Sharon on several occasions. When I have scheduled my Reiki sessions has been when I have had high-stress periods going on. I have been able to go from feeling like I'm tied in knots (and my husband probably not wanting to talk to me!) to feeling very calm and relaxed and able to cope with just about anything. Thank you Cheryl and Sharon for helping to keep me relaxed! LuAnne M, Elk River 9/12
A co-worker recommended LuAnne for full body massage because she believed LuAnne to be professional and very educated about the body. I decided to schedule an appointment for massage after experiencing a low back injury. LuAnne was confident that she could help and she proceeded cautiously so that she did not cause further injury to my back. I have truly appreciated having approximately four sessions of full body massage and already feeling great and my back feels amazingly well. This is in spite of both the injury to my lowback and shoveling very heavy snow off of a 50' driveway. I have also appreciated a feeling of deep calm because LuAnne's energy is healing and very relaxing. It seems to me that massage with LuAnne includes some Reiki healing which may be helping my body to heal itself more quickly. LuAnne uses techniques that I have not experienced previously with full body massage. I highly recommend LuAnne as a massage therapist in the Elk River community. Pam B, Big Lake 3/12
(E-mail from client the day after massage) Hi LuAnne--I don't know what you did last night but it worked! I even worked pretty hard in the garden last night thinking I was going to ruin my hour massage but I am not dying like I thought I would be doing today. You got the kink out that's for sure! Donna K., Princeton, MN 7/11
I have been having massage therapy at Moe Therapeutic Massage ever since LuAnne opened her office in Elk River and have been very happy with the massages that I get from her. LuAnne seems to know exactly where my problems are in my body and has always been able to make them disappear. I suffer from fibromyalgia and I find that I am able to sleep much better than I did prior to going to her. Because we are out of MN for six months each year, I have had numerous occasions to use other therapists and have yet to find one that equals the massage that I receive from her. I would highly recommend LuAnne to anyone needing a massage. Grace W., Ramsey, MN 1/11
I have been having deep tissue massage for over 10 years. The first 5 years, I was going to a chiropractic clinic and went through 5 different therapists. Just about the time I was feeling comfortable with one, she would either quit or get fired. I finally got smart and decided to see a massage therapist not connected with a clinic. I have been going to LuAnne for 5 1/2 years and am completely satisfied with her work. I have fibromyalgia and need massage therapy that gets deep into the muscle tissue and also releases the myofascia. LuAnne has very strong hands and can accomplish both. Her office is not in a fancy building like some of the clinics and spas, but the advantage is her overhead is not as high and that is reflected in her pricing. I would highly recommend having massage therapy done by LuAnne if you are looking for a therapist who can help restore your stressed and tired muscles. Deb K., Oak Grove, MN, 11/10
I needed a therapeutic massage after normal work hours and found an opening at Moe Therapeutic Massage. I have been to many massage therapists but this was the first one to really address my issues and work specifically one of them. That night I slept better than I had in months and the benefits lasted much longer than usual. I recommend Moe Therapeutic Massage for your problem areas! Lani T., Zimmerman, MN, 4/09
CALL 763-441-0041 TO SCHEDULE YOUR APPOINTMENT OR EMAIL MOEMASSAGE@MASSAGETHERAPY.COM WITH QUESTIONS.
YOU CAN ALSO FIND US ON FACEBOOK AT WWW.FACEBOOK.COM/MOETHERAPEUTICMASSAGE.