Therapeutic Massage--ranging from relaxation to deep tissue. Each session is customized to each individual. Pressure ranges from light to deep--again, depending on each individual. The massage session will include one or more of the following modalities: Swedish massage, deep tissue massage (not necessarily deep pressure), reflexology, Craniosacral Therapy, Myofascial Release, assisted stretches. My massage work has become my own style, incorporating various techniques learned over my many years of practice. I work with each individual to customize the session to what her/his needs are at the time of the session. (763-441-0041 to schedule)
Swedish massage

is the basic technique that I use. It promotes movement of the blood and lymph throught the body using gliding, friction and kneading strokes. Swedish massage is excellent for improving circulation, boosting the immune system, and releasing tension/tightness in your muscles. It also boosts the levels of serotonin in your brain and decreases cortisol (the stress hormone), which can aid in fighting depression and anxiety.
Deep Tissue Massage

is similar to Swedish massage, using broader, stronger strokes to relieve severe tension within the deeper muscles and connective tissues of the body. This technique can be quite intense, but can result in relief from chronic musculoskeletal problems or injuries.
Reflexology

involves applying pressure to the feet with specific thumb, finger, and hand techniques with minimal or no oil. It is based on the belief that the feet mirror the body and that working these points can effect these areas of the body.
Craniosacral Therapy

is a very subtle technique that works with the natural rhythm and flow of the body's cerebrospinal fluid to correct imbalances and boost immune function. It has also been used to relieve pain from migraines, TMJ disorders, and fibromyalgia. I do not do a session of just Craniosacral Therapy--this is inclusive in the beginning of many 60 or 90 minute sessions.
Myofascial Release
(indirect technique as taught by John Barnes) involves a gentle stretch, with very gentle pressure, which allows the fascia (connective tissue) to 'unwind' itself. The dysfunctional tissues are guided along the path of least resistance until free. I do not do a session of just Myofascial Release--this is inclusive in the beginning of many 60 or 90 minute sessions.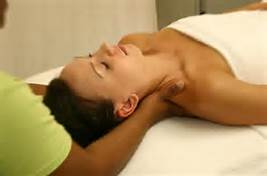 Heated stones

--heated stones used throughout the massage are an add-on service for an additional charge. The heated stones are used to glide effortlessly along your body and provide almost immediate relaxation of the whole body, improved circulation (which helps nourish the muscle fibers), and deeper penetration into the muscle tissue for improved tension release.

(763-441-0041 to schedule)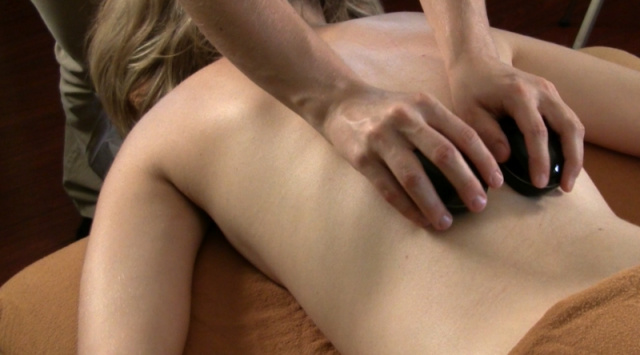 Assisted stretches

--assisted stretches are incorporated into many massage sessions. Helps improve flexibility and range of motion.

LuAnne Moe, Moe Therapeutic Massage, 934 Highway 10, Elk River, MN, 763-441-0041